Join The Math Inspectors on their Thrilling Adventures Using Math To Solve Mystery!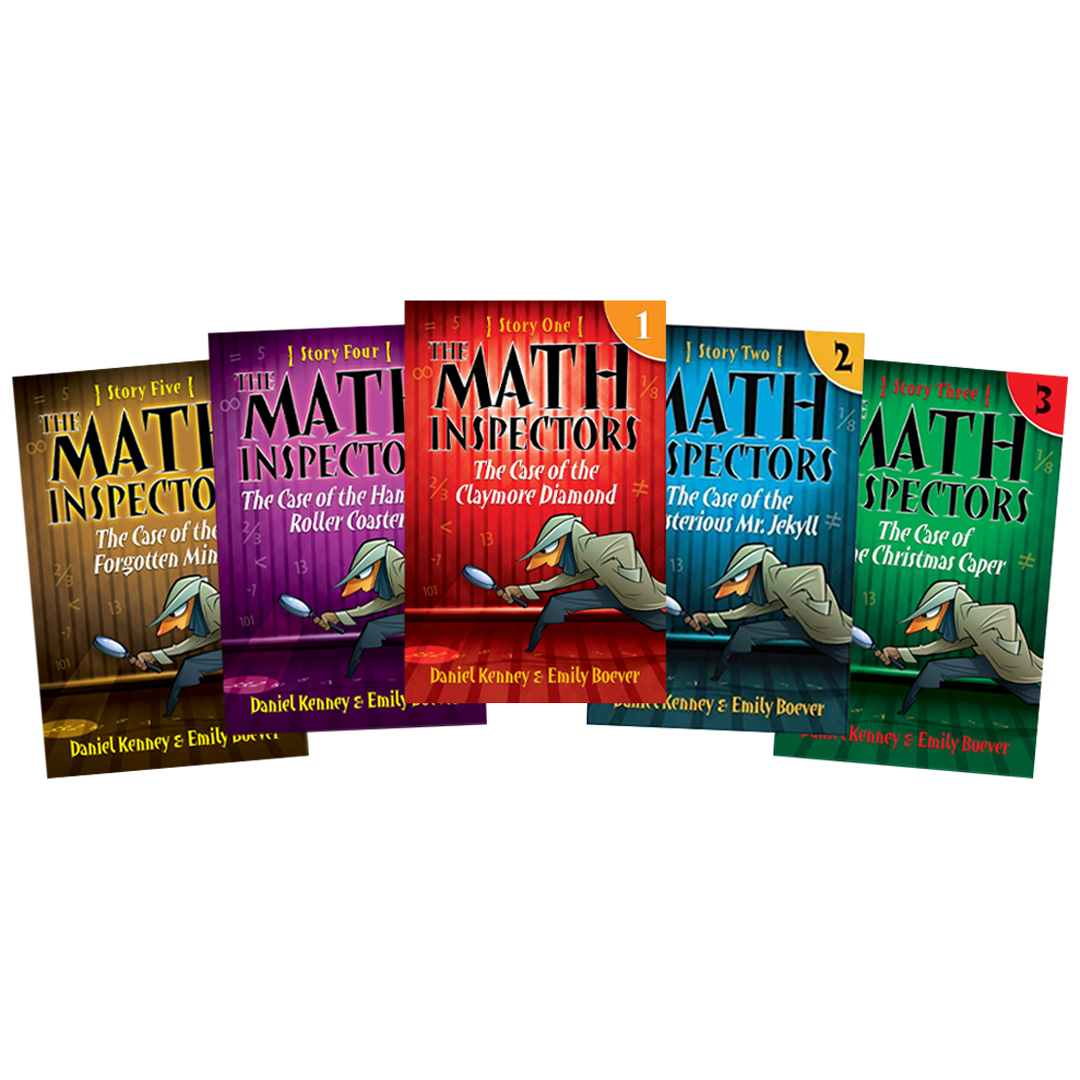 The Math Inspectors (5-Pack)
$54.95 $39.95 (Save $15.00)
Key Reasons Kids Love This Series:
Engaging Math Puzzles: Kids love how the series incorporates fun math word problems into the plot, making learning math more enjoyable and exciting.

Humorous Moments: The series incorporates humor throughout the stories, keeping kids entertained and engaged in the plot.

Relatable Characters: The four main characters in the series are relatable to young readers, allowing them to connect with the characters and become invested in their adventures.

Reader-Friendly Format: With short, easy-to-read chapters, the series is accessible to even reluctant readers, making it an ideal choice for kids who want to improve their reading skills.

Thrilling Mysteries: The Math Inspectors series features exciting mysteries that keep kids on the edge of their seats, guessing and puzzling along with the characters.
Want to read inside? Preview Pages
Individual Books For This Series:
Get the bundle 5-pack on sale: $54.95 $39.95.
Why Do Kids Love This Book Series?
What People Who Bought The Series Think:
⭐⭐⭐⭐⭐ 5-Star Review:
We gave the set to our grandson who took the first book to school. His teacher saw it, asked to borrow it to look through. The teacher loved the book and my grandson has taken the whole series to school to share with the other students during their reading period.
⭐⭐⭐⭐⭐ 5-Star Review:
My son started reading the first book and loved it. Flew through it in a couple of days and was off to the next one. Loves to tell us what's going on in the books. Great series for kids!
⭐⭐⭐⭐⭐ 5-Star Review:
I read this book to my 7 year old daughter and we both enjoyed it. We also did the word problems at the end of the book, which are a definitely above her current 2nd grade math skills, but it was fun to tell her how I would work through them.
⭐⭐⭐⭐⭐ 5-Star Review:
We have one avid reader and one budding reader who both really like this book and the whole series. They say it's really funny and is a good story. It was recommended to me based on it being a good, clean, fun read.