Description
Awards:
Bronze Moonbeam Award (Best Book Series - Chapter Book) - 2014
Book Learning Lesson:
Friendship, faith, and believing in yourself
Who This Book Is Great For:
Reading Age Level: 8 - 14
Reading Grade Level: 4 - 8
Book Specifications: 
Width x Height: 5.25" x 7.5"
Number of Pages: 137 Pages
Cover Style: Softcover
Lexile Measure: 730L

Accelerated Reader:
| | |
| --- | --- |
| ATOS Book Level: | 4.8 |
| Interest Level: | Middle Grades (MG 4-8) |
| AR Points: | 3.0 |
| Rating: | Not yet rated. |
| Word Count: | 20582 |
| Fiction/Nonfiction | Fiction |
| Topic - Subtopic: | Sports/Recreation-Hunting; |
| Series: | Hometown Hunters; |
Back Cover Reading: 
He really does exist, he thought, as his left hand trembled on the bow. Thirty yards away was the biggest buck he'd ever seen. It was a moment he'd been waiting for all his young life.
Somehow his quivering right hand found the bowstring. His heart hammered as he struggled to calm his frantic breathing. Slowly the enormous buck turned . . . and looked directly at the young hunter's tree stand.
Boone held his breath and froze . . .
Thirteen-year-old Boone Mason came face to face with the buck of a lifetime. Would he find the faith to believe he could make the shot or would he believe the old man who taunted him in his dreams, telling him he didn't have what it takes to bring the buck down?
People came from miles around to get a glimpse of the legendary buck and maybe even get a chance to take it themselves as a record breaking trophy. Would this young hunter beat them all to the prize or would he let his doubts get in the way?

Hunting was an important part of his family's heritage, and Boone hoped more than anything to add to their list of achievements with a remarkable story of his own. He was about to find out!
Customer Reviews
100
reviewers would recommend this product
Write a Review
Ask a Question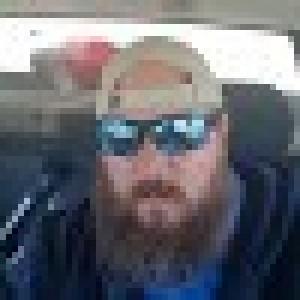 WV
02/01/2023
William V.

United States
I recommend this product
Great book!
I bought the entire set of books hunting and fishing for my son for Christmas, he's only 6 so I expected some challenges. We read to him every night. He's just starting to read very little himself in kindergarten. He hated this book at first not because of the content but the lack of pictures. He would claim he was scared in some parts but after a month of going back and forth from others the last 10 chapters he was absolutely glued. He was quite, asked questions and had full interest. At the end of the book I cried he cried, and he says to me dad, do you think I can go hunting with you and we get my first buck like that. I cried more, I absolutely loved this book and can't wait to read more of the series. I couldn't recommend it enough while 6 may be a little young he still completely grasped the story.
09/04/2022
Ruth R.

United States
I recommend this product
6 book pack of Legend of the Ghost Buck
Bought for my Great-Grandson's 11th birthday this week. He and his Dad started reading first one as soon as it came. They read it separately, and then discuss the story; they are enjoying it and are getting some together time, too. Great books for them. Will buy another set when I get some more money saved.
03/18/2022
Terence F.

United States
I recommend this product
Legend of the Ghost Buck
Gave it to my 9 year old grandson, he loved it, when he started reading it, he didn't stop reading the book until he finished it.
03/01/2022
Heather

United States
I recommend this product
Great Book
My 12yr old son said, this is the best book he's ever read!!! He LOVED it!
02/11/2022
TAMMY J.

United States
I recommend this product
Legend of the ghost buck
12yr old grandson said it's the best book he's ever read! He shot his first buck this year