Description
Book Series Description:

Isaiah, his sister Sadie, and their cousin Ethan, The Campground Kids, will take you on a journey of epic camping adventures. Join this squad as they begin exploring the most loved National Parks encountering mystery, challenge, survival, rescue and more in this action packed book series.
Values in each book:
Book 1: Self-confidence, and standing up for yourself and others.
Book 2: Teamwork, trust, and honesty.
Book 3: Self-worth and believing in yourself.
Book 4: Forgiveness and not being judgmental of others.
Book 5: There is more to life than video games.
This set includes (BOOKS 1 - 5):
Grand Teton Stampede
Smoky Mountain Survival
Zion Gold Rush
Rocky Mountain Challenge
Grand Canyon Rescue
Product Details:
| | |
| --- | --- |
| Format: | Paperback |
| Ages: | 8 - 12 |
| Grades: | 3 - 7 |
| Pages: | 165 avg. |
| Publisher: | Bakken Books |
| Dimensions: | 5.25 x 7.5 |
| Lexile® Measure: | N/A |
"STAMPEDE!" Isaiah yells as the herd heads straight at his and Ethan's tent…  
Twelve-year-old Isaiah Rawlings wished for only one thing this summer, a camping trip outside of Kentucky. I'm so tired of camping in my backyard, he groaned. Isaiah pleads with his parents to reconsider their usual summer trip to dusty old museums and big cities.
When his dad unexpectedly announces a trip to Grand Teton National Park, Isaiah is ecstatic! On the second night of camping, He wakes to a thunderous noise that grows louder and louder. The ground begins to tremble. Earthquake?! Isaiah scrambles from his tent…
When Isaiah, his cousin Ethan, and sister Sadie investigate the next morning, tracks lead them back to a broken fence. As they scan the surrounding area, something seems off…Why? More than one set of tracks lead into the park. Was this stampede accidental or is there more to the story? 
Join The Campground Kids as they work together to solve their first mystery in Grand Teton National Park.
"Get behind me!" Isaiah shouts, as the branches are snapping…"Something's coming!"
Discovering their newfound tradition and love for camping at the Grand Tetons, The Campground Kids anticipate their next adventure—exploring the Great Smoky Mountains National Park.
Shortly after they arrive, the family receives bear encounter training. The Campground Kids soon understand why camping in the Smoky Mountains comes with great responsibility...
Maddie screams.
"Get her quiet!" Isaiah yells over his shoulder. Though Sadie is close to screaming herself, she puts her hand over Maddie's mouth.
Isaiah stands tall and readies his pocketknife as the brush ahead begins to part. Remembering his training, he lets out a battle cry…
When put to the test, will Isaiah's knowledge and crafty skills save them from the dangers of the park's deep forest?
So…Much…Gold…
When Isaiah's dad is hired to print 3D dinosaur bones, his family is invited to join him. On this trip, the kids are glamping—enjoying the luxury of an RV instead of camping in tents.
Attending a park-sponsored stargazing event, Isaiah, Sadie, and Ethan overhear a ranger tell his favorite legend of a gold mine hidden in Zion. While exploring the park, they venture off to investigate an intriguing narrow path. Unexpectedly, they stumble across a carving on a stone face. 
"10N 25F 5B 11N 7S 3D," Isaiah reads. What is it?
"Looks like ancient Indian lettering to me," Ethan says.
Was this just some historic carving or is it somehow connected to the treasure? Were others searching for the gold mine as well? What secrets are hidden within the canyons and mountains of Zion?
Join The Campground Kids as they embark on this exciting treasure hunt at Zion National Park.
"Ready, Set, Go!"
The Campground Kids are on to their next adventure attending Survival Week at Camp Wilderness, a training course packed full of challenges. Over their week's stay, they will learn to master five skills making it possible to survive in almost any environment.
With five cabins divided into teams, competition becomes the main focus. As they power through each event, the team members learn to work together in unity. When the campers return from their first day of challenges, the boys of Cabin 3 find their belongings ransacked and immediately blame the girls of Cabin 5. Blood begins to boil.
What starts out as small harmless pranks turns into all-out cabin war! How far are the kids willing to go in the name of competition? At what point is payback enough? Can relationships mend after this intense week of challenges and pranks?
Join The Campground Kids as their cabins face off to win the championship at Rocky Mountain National Park.
"Riddle me this, riddle me that."
Adventure starts in the Grand Canyon where Isaiah, Sadie, and Ethan discover a small box engraved with their names. The box contains a hidden message with mysterious clues that lead them on a scavenger hunt.
As the kids are solving the carefully crafted riddles on what seems to be a wild goose chase, they stumble across a clue scribbled on a ripped piece of fabric. "Help me," it reads.
The kids are stumped by this clue. What can it possibly mean? Why is it so hard for them to figure out?
Join The Campground Kids as they work together to solve the mystery in Grand Canyon National Park.
Payment & Security
Your payment information is processed securely. We do not store credit card details nor have access to your credit card information.
Customer Reviews
95
reviewers would recommend this product
Write a Review
Ask a Question
I recommend this product
Outdoor lovers
This set of books has a waiting list in our library! Good news travels fast.
10/14/2022
Laurie R.

United States
I recommend this product
Just OK
The writing just isn't that great. But my nine year old loves camping so he likes these books, they're just not his favorite.
09/03/2022
Jacqueline B.

United States
I recommend this product
Campground kids
Excellent read!!!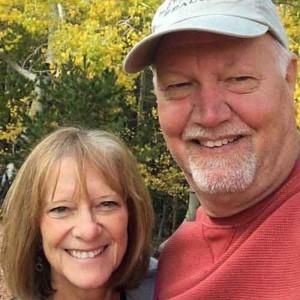 RP
08/25/2022
Russ P.

United States
I recommend this product
Read the first three books the first night!
I got these for my granddaughter who loves reading. She couldn't stop reading them. She went through the first three books without stopping. I'm sure she will be reading them more than once. Great series!
08/24/2022
Jill O.

United States
I recommend this product
Haven't read
Bought them for a Christmas gift